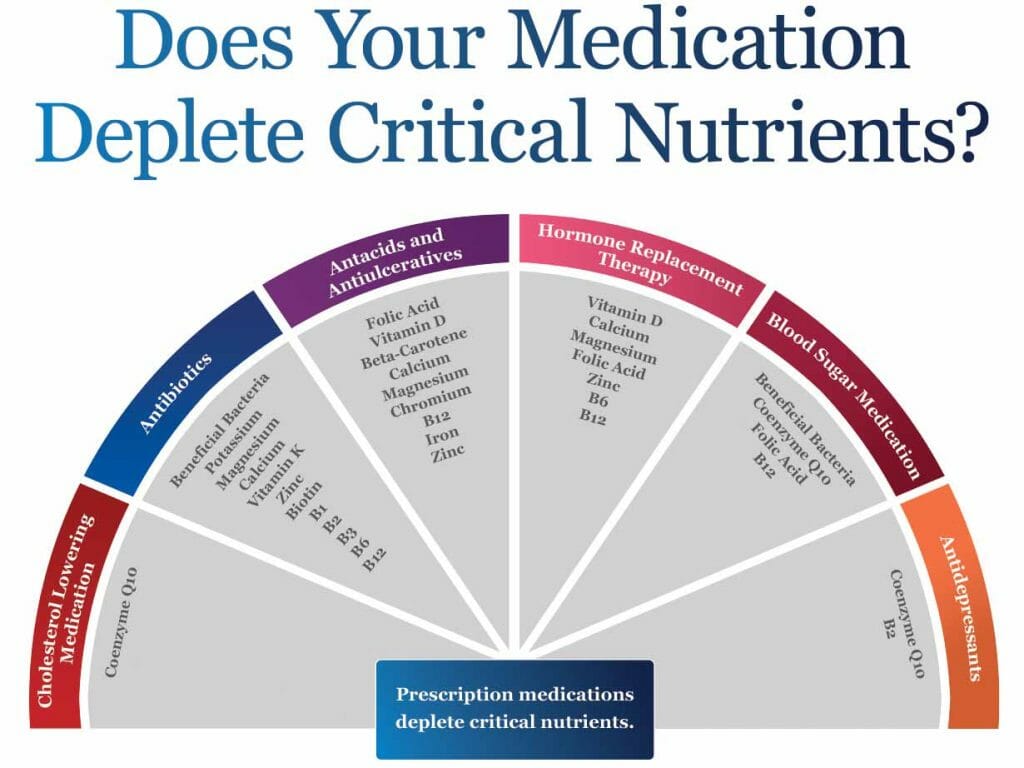 Did you know that prescription medications can deplete critical nutrients? We can help!
Did you know that nearly 50% of adults in the United States take at least one prescription medication?  Many of the most commonly prescribed medications lead to the depletion of critical nutrients that our bodies need to function properly.  Some of the nutrients that can be depleted include coenzyme Q10, vitamin D, folic acid, vitamin B12, as well as our healthy intestinal bacteria.  These nutrients may play roles in maintaining our cardiovascular health, bone and dental health, blood sugar balance, energy levels, and digestion.  Some medications that can deplete these essential nutrients include:
Statins
Beta Blockers
ACE Inhibitors
Calcium Channel Blockers
NSAIDs
Antibiotics
Diabetic medications
Opiates
Diuretics
Antidepressants
At Sand Run Pharmacy, we want what's best for you. That's why we offer supplements by Ortho Molecular.  Their products are rigorously tested to ensure purity, strength, and composition. Our staff is trained to be able to help you determine which supplement best fits your need. If we recommend it and it is not to your satisfaction, you can return it for your money back.
A few of our best sellers are:
UT Defense
Reacted Magnesium