Bath Aids
Bath aids help make showering or bathing easier and safer. They are a great option for elderly patients, patients with disabilities, or patients who have had recent surgery that requires they have assistance while bathing.
Bath Bench
Benches are great options for those who cannot stand for long periods while showering. There are a variety of options available to meet customer needs. Benches may come with or without a backrest. For those with smaller areas, stools are also available to fit small spaces. Sand Run Pharmacy carries Carex brand bath benches. Carex benches are durable and easy to adjust to your needs. Benches come with rubber tipped legs to prevent slipping

Grab Bars
Grab bars provide safety and stability getting in and out of the shower or bath. They come in different strengths, lengths, and colors to accommodate different needs. Grab bars come as permanent fixtures, which are installed into the wall of the shower or bath. Also available are grab bars with suction cups. These provide stability but may also be repositioned if needed.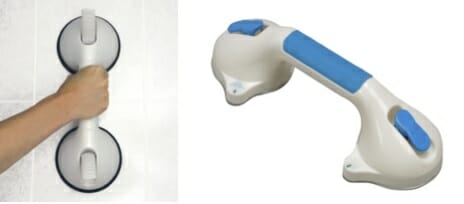 Elevated Toilet Seats
Elevated toilet seats provide easier access to commodes, especially for patients with knee or joint problems. They come in different sizes and shapes to fit most commercial toilet seats. Many provide a locking feature to prevent sliding. Attached handrails are also an option to provide better stability.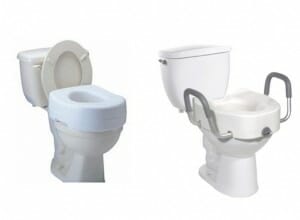 3-in-1 Commode
3-in-1 Commodes provide a portable commode that may be placed closer to the patient. This versatile product can also be used as an elevated toilet seat or as a toilet safety frame.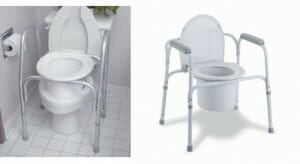 Bed Aids
Bed aids provide comfort and safety for patients while they are in bed, as well as providing stability getting in and out of bed.
Bed Rails
Bed rails help the user get in and out of bed and may also be used to prevent the user from falling out of bed. A variety sizes are available. Bars may extend the length of the bed for greatest restraint, but smaller ones are available if the user only needs assistance getting in and out. Bed rails are easy to install and may fit on either side of the bed.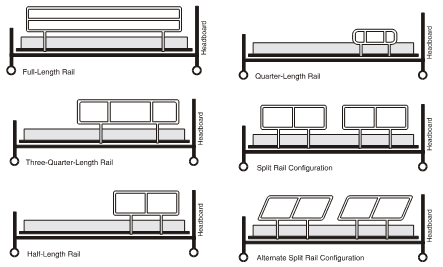 Contour Back Cushions
These cushions are ideal for patients sitting for extended periods of time. The contour shape allows for proper sitting position and reduces lower back pain.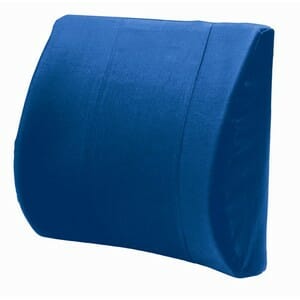 Bed Wedges
Bed wedges provide comfort and relief by elevating the head for breathing comfort and pressure relief. They may also be used to elevate the feet for relief of swelling.Bed Wedges help with:
Acid reflux disease and acid indigestion
Breathing discomfort experienced in patients with COPD
Elevate the legs and knees for comfort, pressure relief, and better blood circulation.

Questions about Bed or Bath Aids? Feel free to call us anytime at (330) 864-2138 !